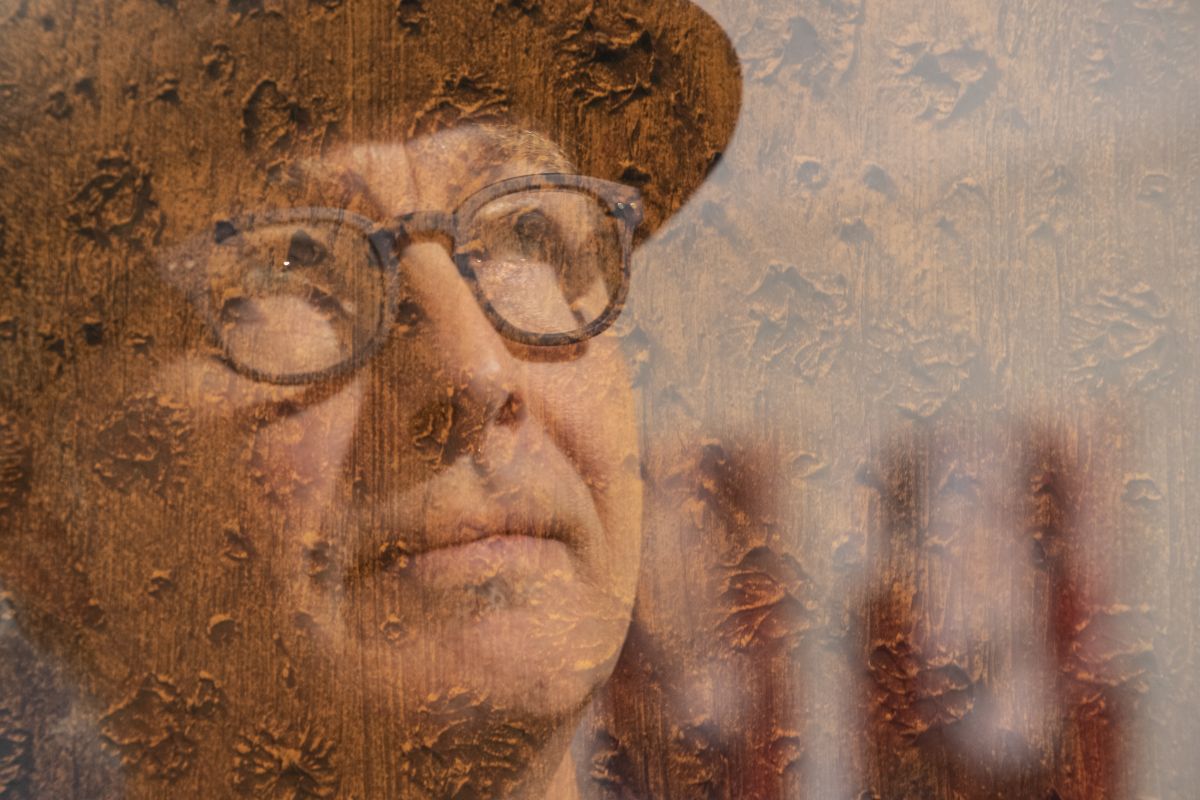 ---
Born and raised in Akron, Ohio, singer-songwriter Dusty Wright (born Mark J. Petracca) was given his first record player at three and was hooked on music forever. His youth was a soundtrack provided by both AM and FM radio and his influences include Creedence Clearwater Revival, The Byrds, Todd Rundgren, Dylan, Roxy Music, Joni Mitchell, The Band, Elton John, CSN&Y, Warren Zevon, and so much more. As a teenager, he flung himself into the local music scene that featured DEVO, Tin Huey, Chi-Pig, Hammer Damage, 15-60-75 aka The Numbers Band, Pere Ubu, et al. Moreover, it was the music of New York bands like Television, Patti Smith, Talking Heads, Lou Reed, etc, that made him forgo law school and move to the Big Apple. Soon after, he would start writing and sharing his songs with the world.
His first band, The Trolls, was an acoustic duo that played children songs for adults. They were whimsical, thought-provoking and fun. Tunes like "The Troll Song," "The Piranha Song," "The Mystery of Wheat," and "The Potato Song" became household favorites for his nieces and cousins. Alas, it didn't last because he started a new and noisier band.
---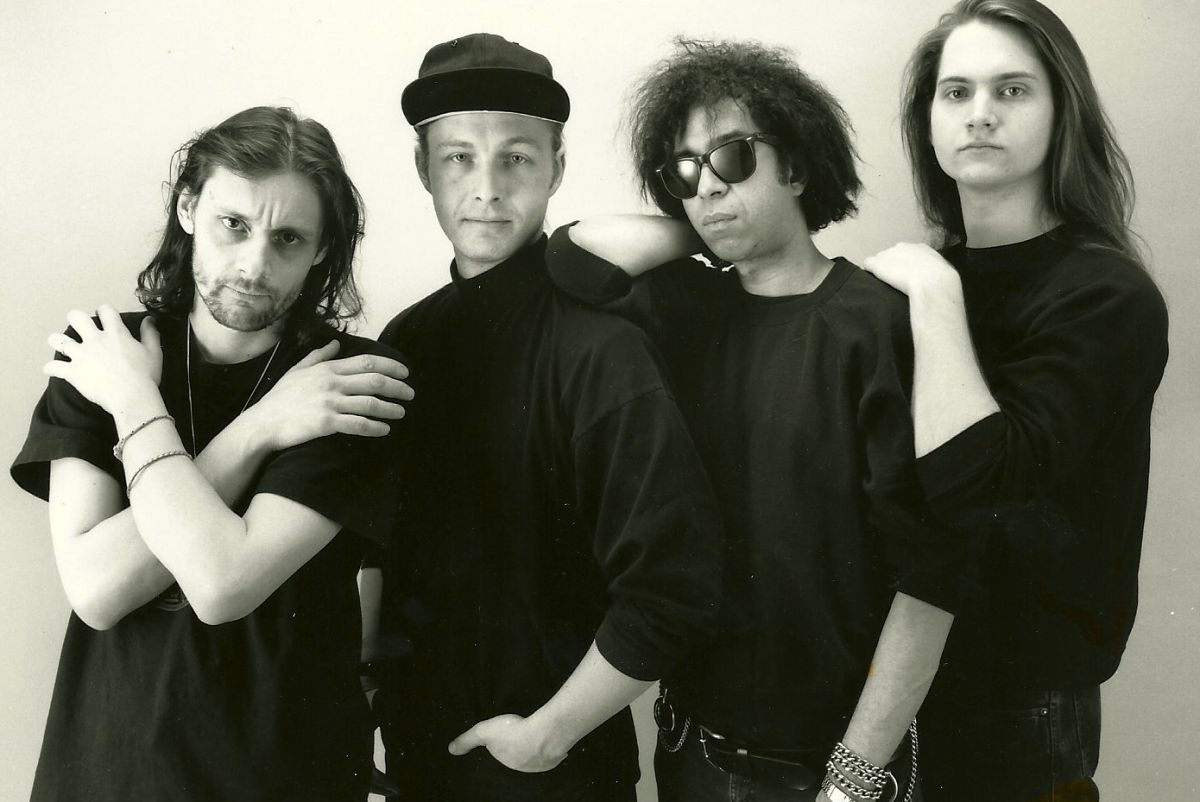 ---
In 1988 he co-founded the Bastards of Execution (aka BöE), a punked-out garage quartet, with lead guitarist Jay Siekierski. An East Village staple, their legendary live shows at CBGB's, Limelight, Downtown Beirut, and other short-lived venues afforded them a spirited cult following. Twisted originals and obscure covers provided the perfect antidote for the pedestrian synth pop then coveted and being played ad naseum by the FM radio programmers.
A few years later, and giving his ears a much-needed break, he formed the psychedelic folk-rock quintet The Dusty Diamonds. An homage to one of his favorite bands the Jefferson Airplane, they flourished for three years. In 1991, this stellar outfit featured co-vocalists Jill Hennessy (Law & Order, Crossing Jordan) and Laura Fay Lewis (Bliss), bassist Ron Moore, and drummer John Wink. A much-coveted bootleg featuring guitarists Matthew Sweet and Robert Quine still makes the rounds. You can hear one of those tracks -- "All It Takes" -- on his SoundCloud page. Moreover, their highly interpretive cover of "Ramble On" was released on the Led Zeppelin tribute The Song Retains The Name II (SafeHouse, 1993). They also contributed an original song for celebrated pop culture artist Ron English's very first tribute record English 101 (1994).
---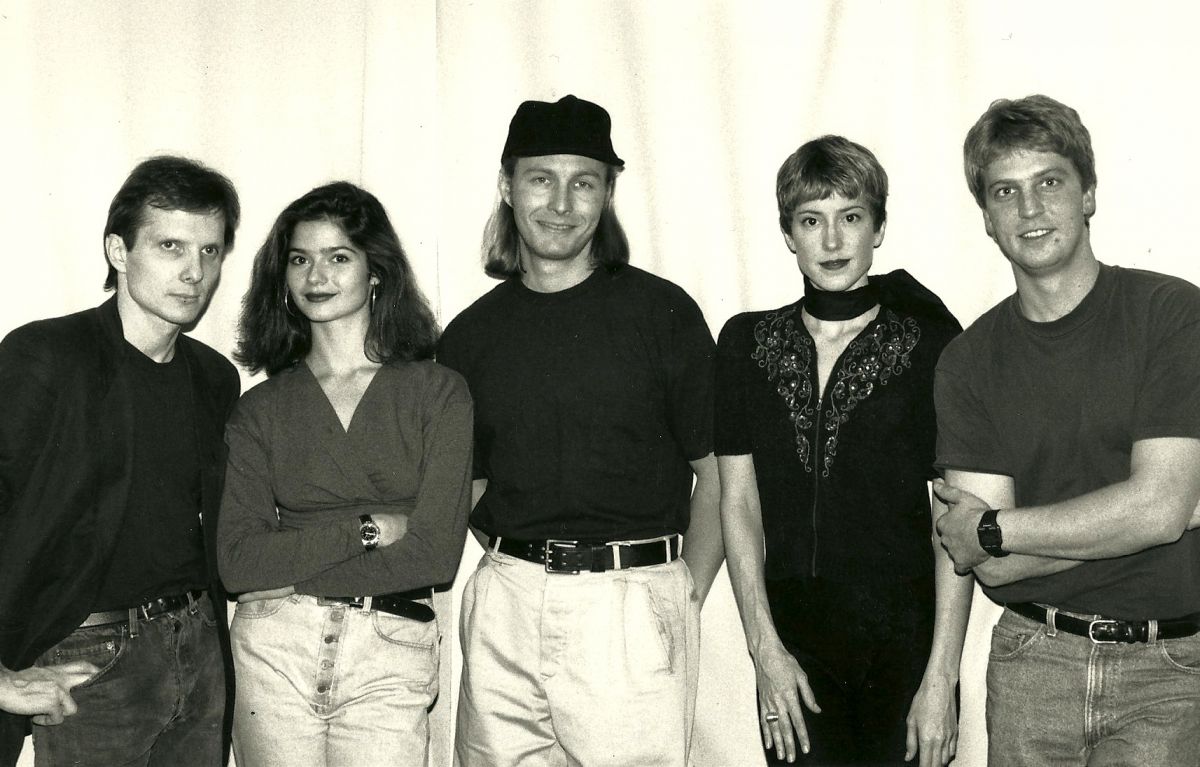 ---
Sadly they disbanded before recording their debut. Shortly thereafter, along with lead guitarist Mark Lonergan (Band of Susans) and bassist Orville Davis (Hydra), he formed the indie alt-country quartet The Wright Brothers. Many spirited shows followed, but even they could not secure a record deal and so Dusty decided to go solo.
He was reborn Dusty Wright -- purveyor of metaphysical Americana.
After securing a publishing deal with BMG, he took some of the money and started work on his self-titled debut Dusty Wright (1997). It was recorded in London and co-produced by David Ogilvy. The song "Ghosts" from his debut album was made into a video by San Diego-based visual artist Shilo Jenz. 
He played countless gigs in the Tri-State area, but none quite as satisfying as the Springsteen Tribute concerts in 1997 for WNEW-FM/WHY Hungerthon at the Motown Cafe and Beacon Theatre in New York. And during the same year, his cover of "Mary, Queen of Arkansas" was issued as on the Kurt Newman (Bodeans) EP for Capitol Records.
Road tested shows in Nashville and Memphis followed finding him on stage with John Prine's backing band for Billy Block's Western Beat Revival on a WRLT-FM radio telecast in Nashville. He nearly relocated there at the urging of a young dynamic songplugger who was peddling his tunes all over Music Row. Having just gotten married, he decided to stay in New York.
During the summer of 1998, his ode to baseball "Baseball (America's Game)" was featured on the Fox Sports Network television program Pennant Chase and on select jumbotron screens at ballparks across America. That summer the song landed on the Nolan Ryan Tribute CD (Hungry for Music) and was sold at the Baseball Hall of Fame in Cooperstown, NY.
In 1999, his roots-rock quartet The Bush Hogs (with J.P. Bowersock) became the house band at the storied Hogs & Heifers Saloon in NYC. From tribute nights to Johnny Cash to weekly gigs with folks like Ray Wylie Hubbard, the band was fierce. And in 2001, he reunited with guitarist Mark Lonergan and formed a new backing band -- The Concrete Canyon Cowboys -- remaining busy through 2002 playing plenty of private parties and high-profile gigs.
---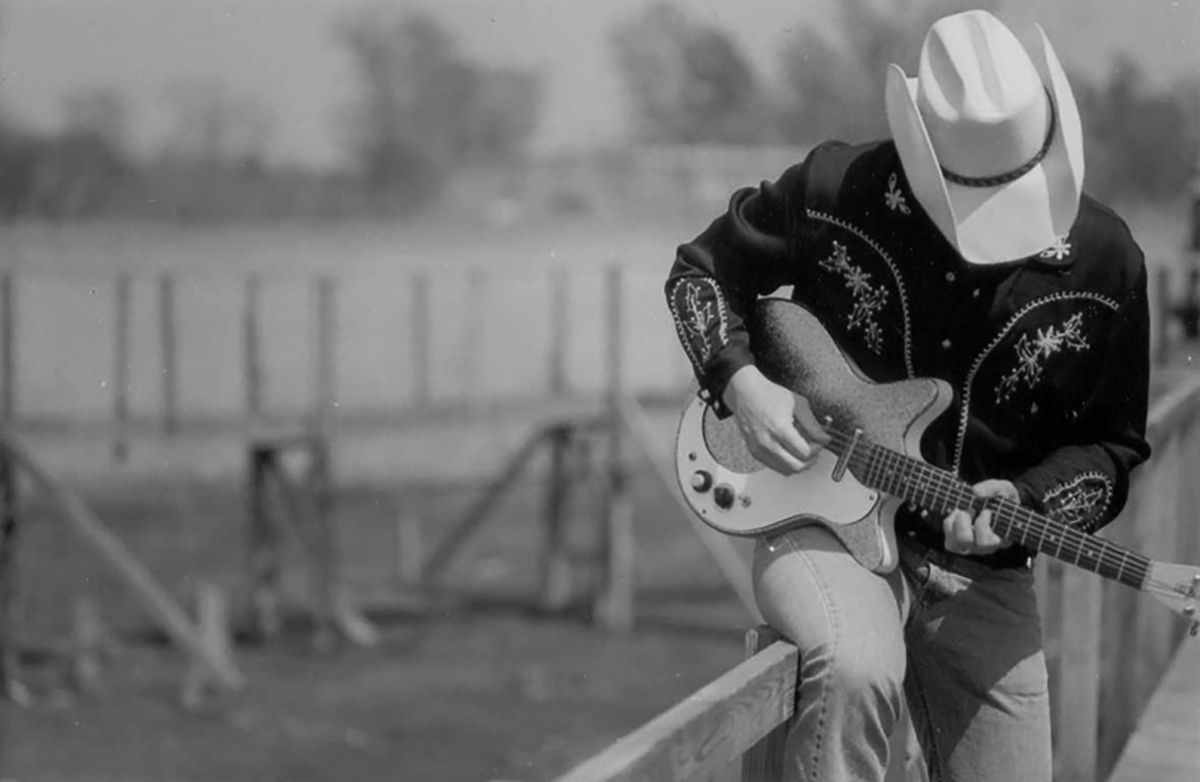 ---
And his sophomore effort -- a concept album entitled dust! -- was released in the winter of 2000. Critic Bruce Eder of AllMusic.com stated: "One wonders if this is what experiencing a good LSD trip was like -- dust! is a delightfully eerie album that sounds about three decades (at least) out of its own time." 
As a side project, he formed the chamber-folk quartet GIANTfingers. They provided music for the A&E Biography on Andy Warhol as well as playing the series launch party. In the fall of 2002, he, cellist Matt Goeke (Church of Betty), bassist Anton Oppenheimer, and percussionist Yael Shacham released a critically-lauded self-titled debut GIANTfingers. It features a rousing version of the Eno classic "Baby's On Fire" and the evocative ballad "Tempest."
---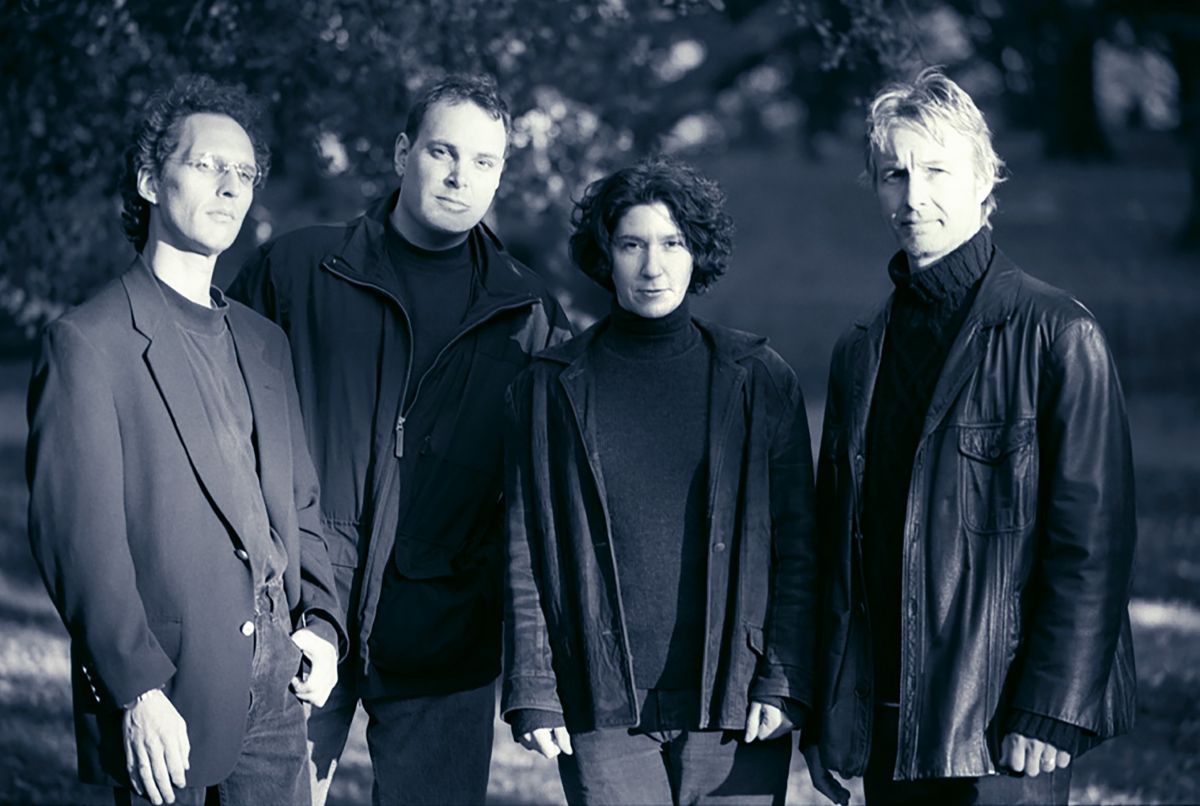 ---
His 3rd solo effort Elevened was released in 2004. It featured his new band The Jaguars -- drummer Pete DeMeo (5 Chinese Brothers), slide guitarist David Waters (Waters Project), and bassist Anton Oppenheimer (GIANTfingers). This 4-star "maximum Americana" CD was hailed by critics everywhere. Thom Jurek of AllMusic.com proclaimed: "The guy can write, and he can sing, and most of all, he can rock."
In 2005, he co-founded the smart culture website CultureCatch.com. For the next four years, he put his music career on hold while he recorded video and audio podcasts for The Dusty Wright Show with some of his favorite artists including David Lynch, Kevin Bacon, Ron Howard, Tilda Swinton, Wynton Marsalis, Julie Taymor, Gore Vidal, Bert Jansch, Derek Trucks, et al.
In 2008, Dusty landed two songs in Hollywood films. "Cuts Like A Blade" from his album Elevened was featured in Just Add Water starring Dylan Walsh and Danny DeVito, and a new song "I'm Still In Love (w/You)" in the romantic comedy Ghost Town featuring Ricky Gervais, Greg Kinnear and Tea Leoni.
In 2009, he began work on his fourth solo album with some of his favorite NYC musicians -- Erik Deutsch on keyboards, David Waters on slide guitar, Jerry Krenach on drums, and Matt Goeke on cello. If We Never... was released in 2011 on PetRock Records. The first single "Secret Window" went on to win the best music video at the LA Film & Script Festival. You can see the video here.
In 2010, Dusty released the highly-infectious holiday single "Christmas (Is Coming Down)" with help from his friends Laura Fay Lewis, Dan Levine, David Ogilvy, and Kenny Margolis. 
In the summer of 2012, "It's About Time" (video above) was released as a rally song for freedom fighters everywhere. The video was directed by veteran filmmaker Ernie Fritz. Mr. Fritz had directed videos for Jeff Buckley, Bruce Springsteen, Ozzy Osborne, and numerous live music concerts and telecasts.
2013 found him releasing the moving single "Round & Round" for David Lynch's TM Music Foundation. All proceeds benefited the TM foundation and it was released exclusively via iTunes; it's now available on BandCamp. He also hosted an Americana-slanted radio show for the foundation entitled Dusty Wright's Dusty Roads.
In 2015, Dusty curated the prestigious Acoustic Guitar Project for New York; participates including guitar guru Gary Lucas, singer-songwriter Terry Radigan, and pop-rocker Jay Stolar. He also contributed a new track "The Patriarch's Advice."
Dusty released his 5th solo album Caterwauling Towards The Light in early January 2017. An homage to his deceased father Joseph and younger brother David, it was praised by both music fans and critics. His single "Fly" was licensed for a VR music video for suicide prevention and fighting depression -- SilenceIsNotGolden.
In 2018, Dusty released his 6th solo album Gliding Towards Oblivion. It completes his existential trilogy about love, death, and the meaning of life. The digital releases includes the classic 1966 hit "Mellow Yellow" by singer-songwriter Donovan. The Scottish-born bard even agreed to provide background vocals. The blissed-out video can be seen on YouTube.
In 2019, Dusty released the second single from his GTO album, a song about narcissism entitled "The Man In The Mirror," and released it internationally. A new video co-directed by filmmaker Matthew Dehoff was released via his YouTube channel. You can watch it here.
In 2020, Dusty released an album of protest music entitled Can Anyone Hear Me?. He released an advanced single from the album, the timeless classic "Bad Moon Rising" by John Fogerty of Creedence Clearwater Revival. The video was created by his bassist Kevin Mackall. You can watch it here. Kevin also created videos for the first single "Rain, Rain," "New York Bliss," and "Everyman's Burden" from said album. All videos can be watched on his YouTube Channel. 
With the pandemic in full swing in 2021, Dusty started work on his ninth album, entitled Lonelyville, 10 original tunes with lead guitarist Jonathan K. Bendis, bassist Kevin Mackall, and drummer Bobby Bird Burke. He also released two more classic Americana cover songs — "The Long Black Veil" and "Friend of the Devil." Both songs are available on all digital platforms. He also released the first single from the new album entitled "Tree of Life." It was written for La Mama Experimental Theatre's Poetry Electric: Climate Change program and premiered on April 26th, 2021. The tree that inspired his song resides in Ghent. NY. 
"Stare into the Sun," the second single from Lonelyville, was released in late July 2021. It's a groovy, funky tribute to summer and the dangers of tripping and staring into the sun. It features one of Dusty's favorite musicians David Lee Waters on lead guitar. Get your groove on.
Dusty's 9th album entitled Lonelyville (Petrock) was finally released April 1st, 2022. He's currently working on his tenth album entitled Dusted Off (PetRock 2023). It's a collection of some of his favorite cover tunes from the '60s/'70s. The first single "Walk on the Wild Side" by Lou Reed was released on October 21st, 2022. It features Erik Deutsch (The Black Crowes, The Chicks, et al.) on grand piano and Steve Candlen on bass, drums and percussion. One can also access all of his music via your favorite digital platform — Amazon, BandCamp, iTunes, SoundCloud, Spotify, YouTube, etc.